Find all the useful Chania useful information you need: telephone numbers, safety, healthcare, attire, currency, public holidays, etc.… so you're all set when you arrive. You'll find the whole list below. Enjoy!
Country: Greece
Capital of Greece: Athens
Long Name: Hellenic Republic
Official language: Greek
Abbreviations: GR, GRC
Currency: Euro (€)
Climate: Mediterranean
Population of Crete: 634.930 (2019 estimate)
Population of Chania: 159.576 (2019 estimate)
The country is a Presidential Parliamentary Democracy
Calling code: The international calling code for Greece is +30
Time Zone: GMT/UTC + 2h during Standard Time and GMT/UTC + 3h during Daylight Saving Time
Read: Chania, a magical destination in Crete!
Are you looking for: Things to do in Chania, Chania shopping, Chania restaurant, Chania airport, Chania bus, Chania town, chania web camera, Chania weather
Useful Numbers
In case of emergency call:
National Emergency Center: 166
Police: 100
Fire Brigade: 199
Emergency Hospitals, Pharmacies, Doctors: 14944
Emergency Intervention of the Port Authority: 108
Εuropean Emergency Number: 112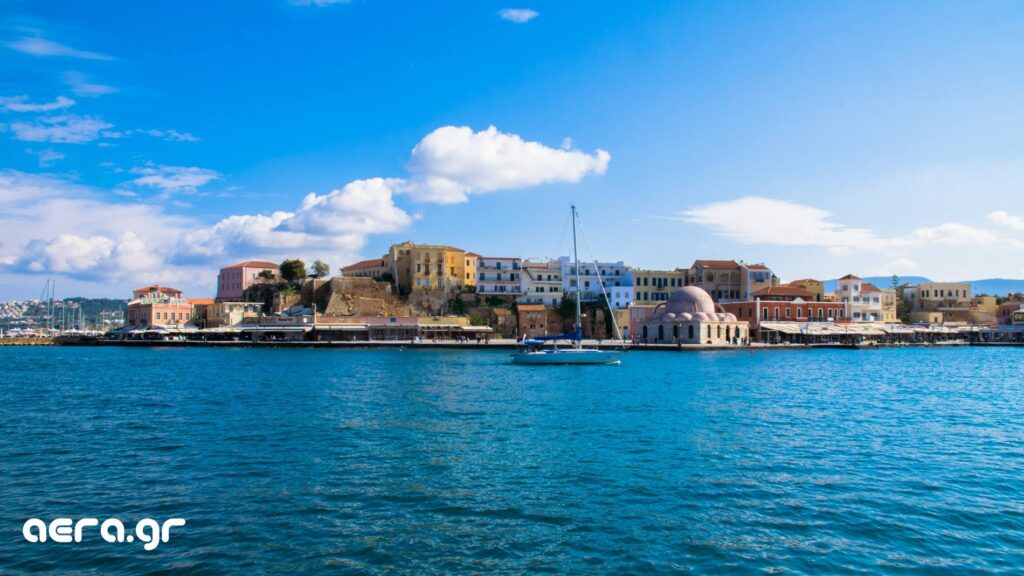 More Chania useful information
Click tabs for more information
Useful link
read more