Chania is a magical destination in Crete and it is a truly beautiful town that will travel you beyond the limits of time and the boundaries of a traditional Greek landscape.
The prefecture of Chania, which is the western part of Crete, is characterized by unique beauty.
With its breathtaking sandy beaches, the deep ravines, caves, the endemic plants and animals, the olive and orange groves, and a combination of wild scenery and sea, it can allure even the most difficult guests.
The mountainous inland is interspersed with villages that are preserved unchanged in time with picturesque small churches and monasteries, towers, and castles. It is at the same time a paradise for mountaineers and other mountain sports.
From an archeological point of view, the entire region holds many points of interest. Excavations in Chania and surrounding rural areas have revealed settlements from prehistoric times and on.
The mild Mediterranean climate (temperatures in the winter are around 12C and in the summer around 30C), the unique Cretan diet, familiarization with traditions that in other areas of the world are being forgotten, and the unique hospitality of the locals, will win any visitor on this blessed land.
Chania is an ideal destination for all ages, singles, families, as well as couples.
read: Chania tourist information
Are you looking for: Things to do in Chania, Chania shopping, Chania restaurant, Chania airport, Chania bus, Chania town, chania web camera, Chania weather
The city of Chania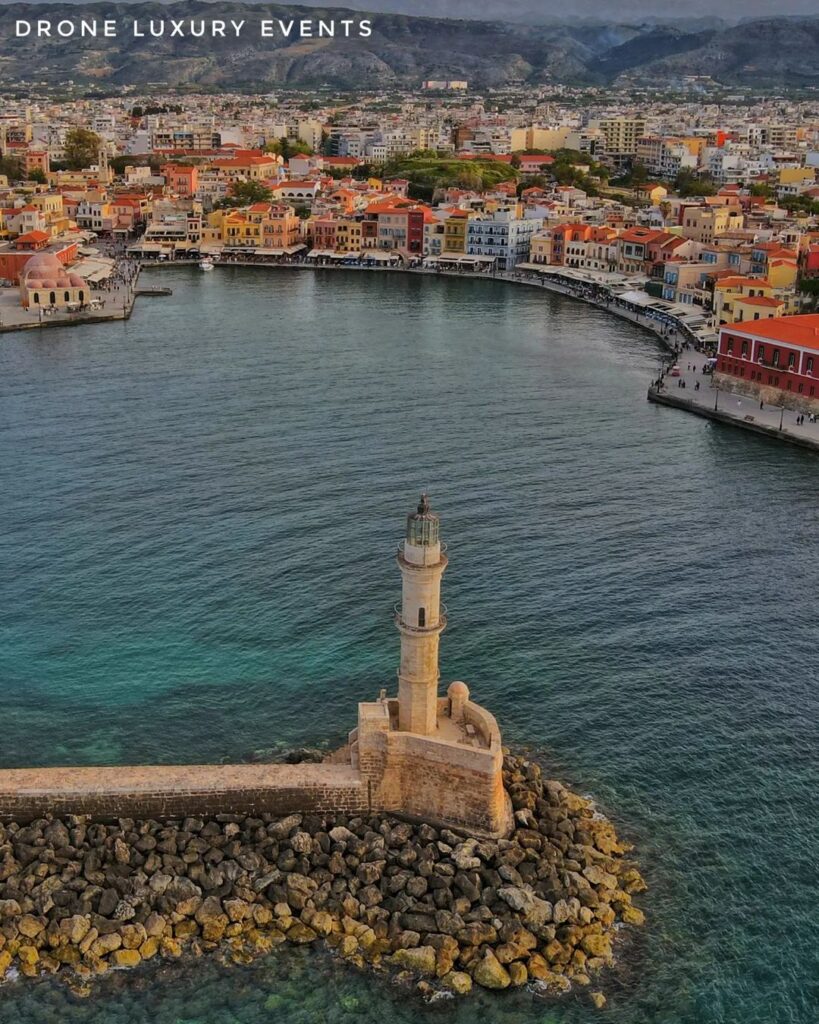 You can wander in the traditional stone side streets on the city, which hold the history of countless years. From the Paleolithic era to the Venetian period, the Ottoman and finally to the period of the Cretan State, Chania is a uniquely historical Greek city that one must visit. It is definitely worth visiting the Old Town of Chania that is one of the most beautiful cities in the entire Mediterranean.
You can easily find economical places to stay that will satisfy your needs and provide the desired quality. Even for families one can find offers. The cost of spending a few unforgettable days in Chania is not particularly high. The issue of cost can be solved with a timely and appropriate research.
In the heart of the Old Town you can visit traditional taverns "taverna" for cheap but high quality food. They may be hidden in traditional side streets, or queued by the harbor with a unique view of the famous light house. They provide a huge variety of flavors and delicacies that encompass many different civilizations and they are capable of satisfying any gastronomic preference. They also offer live music with entertainment and high quality food, at affordable prices. Apart from traditional taverns, there is a selection of restaurants that can provide food for all dietary needs and restrictions.
Pack your suitcases and prepare yourselves for a journey that you will never forget, colored by the most beautiful shades of a sunset in Chania. The sweet saltiness of the sea blended with the history of centuries arouse the senses. The aura of the environment along with the beautiful buildings will pull you into a journey in time, without end…